Running a 5K is the first target for new runners. You'll get lots of motivation, as well as enjoyment, from participating in a race, and 5 kilometres (3.1 miles) is the perfect distance for first-timers. If you haven't already had a physical, visit your doctor for a check-up to get the OK to start training.
Introduction
Run 3 times a week. Ensure you have at least one day's rest in between training sessions.
The programme starts with jog/walk sessions and gradually increases the amount of time spent jogging/running.
Feel free to change the training days to suit you, just make sure you get enough rest in between sessions.
Advert

Technical Running Socks
Week 1
| | |
| --- | --- |
| | Training |
| Monday | 10 x 1 minute jogs – 1 min walk inbetween |
| Tuesday | Rest |
| Wednesday | 10 x 1 minute jogs – 1 min walk inbetween |
| Thursday | Rest |
| Friday | Rest |
| Saturday | 5 x 2 minute jogs – 2 min walk inbetween |
| Sunday | Rest |
| | |
| --- | --- |
| Week 2 | Training |
| Monday | 5 x 3 minute jogs – 2 mins walk inbetween |
| Tuesday | Rest |
| Wednesday | 5 x 3 minute jogs – 2 mins walk inbetween |
| Thursday | Rest |
| Friday | Rest |
| Saturday | 3 x 5 minute jogs – 2 mins walk inbetween |
| Sunday | Rest |
| | |
| --- | --- |
| Week 3 | Training |
| Monday | 3 x 8-minute runs – 3-minute walks in between |
| Tuesday | Rest |
| Wednesday | 3 x 8-minute runs – 2-minute walks in between |
| Thursday | Rest |
| Friday | Rest |
| Saturday | 3 x 8-minute runs – 2-minute walks in between |
| Sunday | Rest |
Advert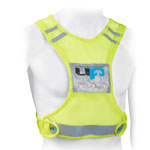 Buy Reflective Running Gear
| | |
| --- | --- |
| Week 4 | Training |
| Monday | 3 x 12-minute runs – 3-minute walks in between |
| Tuesday | Rest |
| Wednesday | 3 x 12-minute runs – 3-minute walks in between |
| Thursday | Rest |
| Friday | Rest |
| Saturday | 3 x 12-minute runs – 2-minute walks in between |
| Sunday | Rest |
| | |
| --- | --- |
| Week 5 | Training |
| Monday | 3 x 15-minute runs – 3-minute walks in between |
| Tuesday | Rest |
| Wednesday | 3 x 15-minute runs – 3-minute walks in between |
| Thursday | Rest |
| Friday | Rest |
| Saturday | 3 x 15-minute runs – 2-minute walks in between |
| Sunday | Rest |
| | |
| --- | --- |
| Week 6 | Training |
| Monday | 2 x 20-minute runs – 2-minute walks in between |
| Tuesday | Rest |
| Wednesday | 2 x 20-minute runs – 2-minute walks in between |
| Thursday | Rest |
| Friday | Rest |
| Saturday | 2 x 20-minute runs – 1 minute walks in between |
| Sunday | Rest |
| | |
| --- | --- |
| Week 7 | Training |
| Monday | 1 x 30 minutes |
| Tuesday | Rest |
| Wednesday | 1 x 30 minutes |
| Thursday | Rest |
| Friday | Rest |
| Saturday | 1 x 30 minutes, or 5K |
| Sunday | Rest |